Multipoint Server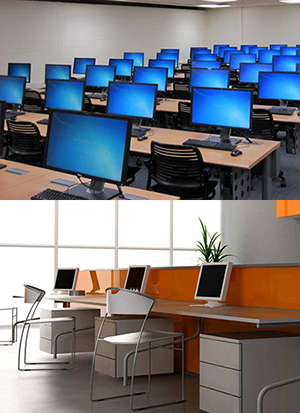 Multipoint Server is a cost effective way to get technology into classroom, computer lab and libraries. It allows multiple users to simultaneously share one computer, without compromising the individual computing experience.
Well we exactly know the pain it takes in setting up the computer terminals for the offices. If your work is going to depend on small similar applications from different terminals, multi point server would be best option.
So you run a small business, a slchool or college, your computer needs will surely be checked by one criteria - the budget. Imagine if we help you cut that short. Yes, you read that right. We help you cut down the cost of setting up of your computer terminals through windows multipoint server.
The technology is simple; all the computer terminals run only on one Server, which has the Windows Multipoint Server installed. Other terminals act as a zero client/thin client which gains access to this server (with its own, monitor keyboard and mouse) without hindering the computing experience of other users on the same server.